Skip to Content
Commercial Roofing Contractors in Santa Cruz & Monterey Counties
Knox Roofing's Commercial Roofing Services
Knox Roofing provides premier commercial roofing services for Santa Cruz County, Monterey County, and the surrounding areas. As the area's go-to local roofing company, our fully-trained commercial roofing contractors will evaluate and repair your roof with expertise. For over four decades, business owners have trusted our team of roofing specialists with the structural integrity of the roof over their heads with our services. We offer free estimates and multiple financing options. Contact us today to learn more.
Knox Roofing is a trusted contract that has replaced Roofs on the following well known structures:
Winchester Mystery House
Brookdale Lodge
Mission Ranch Carmel
Pigeon Point Lighthouse
8 Local Fire Stations in the Santa Cruz and Monterey County Areas
And More!
Our Comprehensive Commercial Roofing Services
Our commercial roofing services include:
Roof Installation
Contracting
Re-Roofing
Installation of Skylights and Downspouts
Roof Patching
Replacement of All Types of Shingles
New and Replacement of Tile, Shake, Slate, & Metal Roofs
Installation and Repair of Flame Retardant Roofs
Attic Fans
Ventilation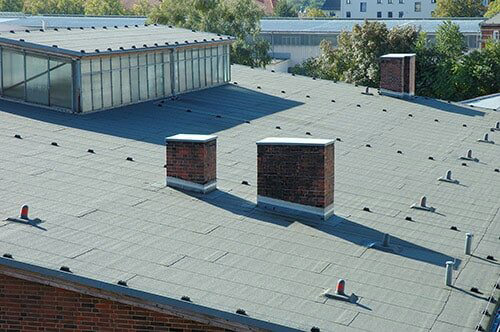 COMMERCIAL FLAT-TOP ROOFING OPTION
Our Knox Roofing team specializes in repairing and replacing flat-top roofs. Most of our commercial customers love the look and feel of flat-top roofs. Our commercial flat-top roofing services open your roof up for other uses, including lounging areas, solar panel space, and garden areas. We will discuss options for your flat-top roof and the benefits of modified bitumen roofs, PVC roofing, and built-up roofs. We'll help determine the best options for your building. We also install and repair composition shingles, metal roofs, clay tile, wood shake, synthetic slate, and concrete roofs.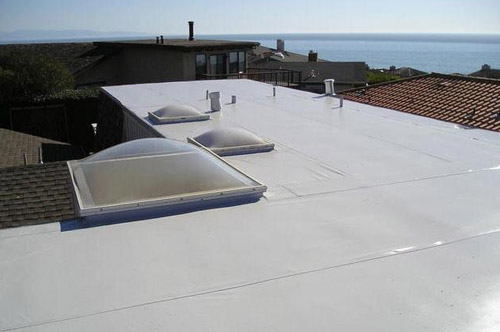 How Does the Commercial Roofing Process Work?
Our experienced roofing contractors understand every commercial roofing project is unique. We always start with a free roof inspection to determine if your building needs repairs or installation. We'll create a proposal for your approval. Once you approve this proposal, you can choose your roof type and color. A roofing installation includes tearing off your existing roof and performing an internal inspection. We'll install insulation and the specified underlayment. The last steps of finalizing your commercial roof are installing the exterior layer and completing a final inspection by the regulating agency in Santa Cruz County or Monterey County.
KNOX ROOFING CUSTOMIZES YOUR SERVICES
Knox Roofing's expert commercial roofing contractors are happy to discuss:
The best roofing product brands to fit your needs
Energy requirements and savings
Roofing and structural integrity
Performance levels
Pricing options
Fire resistance ratings
Why Choose Knox Roofing?
For over 40 years, Knox Roofing has been dedicated to serving residential and business customers in Santa Cruz and Monterey County. Besides roofing services, we specialize in sun tunnels, gutter systems, skylights, and more. We strive to exceed our customers' expectations and ensure you're happy with your commercial roofing services. We offer free estimates and financing options for all projects.
Contact Knox Roofing Today!
We know construction often interferes with everyday work in commercial buildings. Our team provides efficient and effective roofing services to get your building back to normal as quickly as possible. Our highly experienced and trained team is happy to partner with business owners throughout the Santa Cruz area to ensure your roof is in optimal condition. We offer customer-centered roofing services based on honesty and integrity. Contact us today to schedule a free estimate.
Schedule Your Free Roofing Estimate