Skip to Content
Flat-Top Roofing Contractors in Santa Cruz & Monterey Counties
Our Flat-Top Roofing Installation and Maintenance Services
Knox Roofing is a team of dedicated flat-top roofing specialists providing high-quality flat roofing services to Santa Cruz County, CA, and surrounding areas. Our team of flat roofing contractors has years of experience in the industry and can handle all your flat roofing needs, whether you need flat roof installation, repair, or maintenance. We are committed to delivering exceptional results and outstanding customer service with every project we take on. With Knox Roofing, you can trust that your flat roof will be installed, repaired, or maintained with the highest level of professionalism and attention to detail.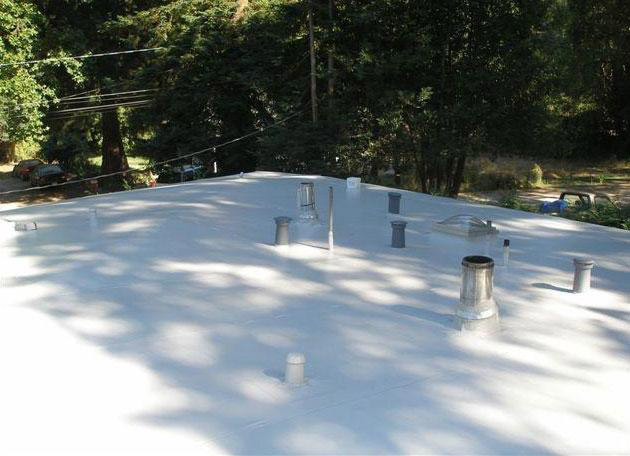 Flat-Top Roof Installation
Flat roofs are a popular choice for commercial and residential properties alike because of their unique design and versatility. At Knox Roofing, we offer expert flat-top roof installation services that are tailored to your specific needs and preferences. During our flat roof installation process, we start by evaluating your property and providing a detailed estimate of the work that needs to be done. Once we begin the installation, we work efficiently and carefully to minimize any disruption to your daily routine. With Knox Roofing, you can rest assured that your new flat-top roof will be installed to your complete satisfaction.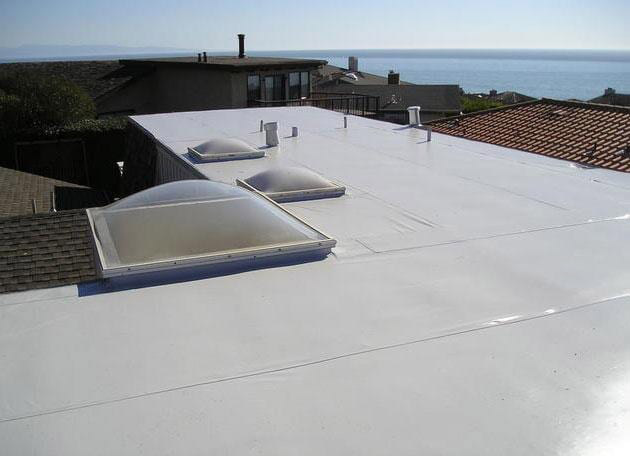 Do You Need Flat-Top Roof Repair or Maintenance?
Flat roofs are known for their durability and longevity, but they still require regular maintenance and occasional repairs to keep them functioning correctly. If you notice any signs of damage or wear and tear, have it repaired as soon as possible to prevent further damage and minimize repair costs. At Knox Roofing, our team of flat roof specialists can quickly diagnose any issues with your flat roof and provide you with a comprehensive repair plan.
Common Flat-Top Roof Repairs
Flat roofs are prone to certain types of damage and wear and tear over time. At Knox Roofing, we use state-of-the-art techniques and materials to provide long-lasting, high-quality repairs that will protect your property for years to come. Some of the most common flat roof repairs include:
Leaks and water damage
Cracks and punctures
Blisters and bubbles
Ponding water
Why Choose Us?
When it comes to choosing a flat roof contractor, you want to work with a team that has experience, expertise, and a commitment to quality. At Knox Roofing, we pride ourselves on being the best flat roofing specialists in the area. Choose us for all your flat roofing needs be we provide:
Experienced flat roofing contractors
High-quality materials and techniques
Exceptional customer service
Competitive pricing
Guaranteed satisfaction
Our Other Services
No matter what type of roofing service you need, our team of experts has the skills and experience to get the job done right. We use only the best materials and techniques to ensure that your roof is installed or repaired to the highest standards. Knox Roofing also offers a range of other roofing services, including:
Shingle roofing installation and repair
Metal roofing installation and repair
Tile roofing installation and repair
Gutter installation and repair
Skylight installation and repair
Get in Touch for Your Flat-Top Roofing Needs
 If you need flat roofing services or any other roofing service in Santa Cruz County, CA, Knox Roofing is here to help. Contact us today to schedule a consultation and learn more about how we can help you with your roofing needs. Our team of flat roofing specialists is dedicated to providing you with the best possible service and ensuring your complete satisfaction with every job we take on. We look forward to hearing from you.
Schedule Your Free Roofing Estimate