Skip to Content
Roof Replacement in Santa Cruz & Monterey Counties
Professional Roof Replacement Services
Roofs don't last forever. Over time, they can be damaged by weathering, storms, rot, and aging. The roof replacement experts at Knox Roofing can replace the roof on your home or business in the Santa Cruz, CA area. Repairing a roof isn't always the best option, and sometimes replacement makes more sense. Our team of roofing professionals will walk you through your options and provide you with a free estimate for roof replacement. We use the finest roofing materials for roof replacements and new installations. We're happy to answer any questions and explain your roof replacement options.
Installing Multiple High-Quality Roofing Types
Our roofing experts start with a thorough inspection to determine how badly your roof is damaged. We'll then explain your options for roofing repair or replacement. We only use the highest-quality materials and can install or replace many types of roofs, including:
Composition Shingles
This option is a great choice to protect against UV damage.
Clay Tiles
A popular option, clay tiles are durable and long-lasting.
Metal Roofing
Get the best protection from the elements with a metal roof.
Synthetic Slate
This roofing option is both beautiful and durable.
Wood Shakes
If you like a rustic appearance, you'll love this weather-resistant option.
Concrete Tile
This very durable option can mimic other colors and styles.
Flat-Top Roofs
These water- and fire-resistant roofs are a great choice.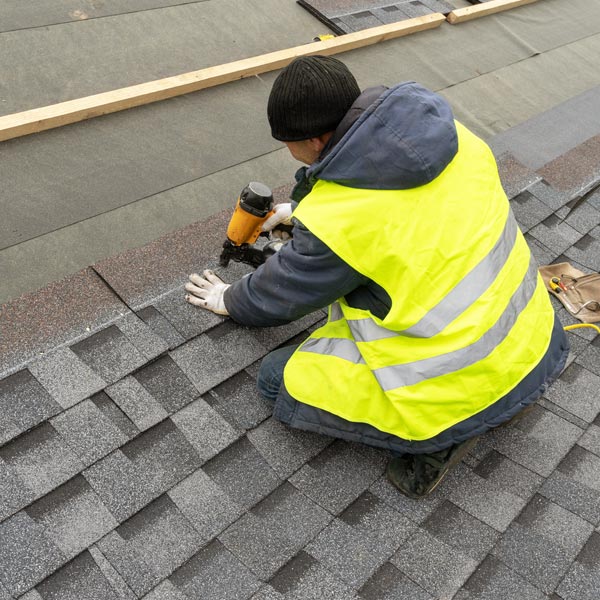 Comprehensive Roof Installation Services
After we help you choose the perfect roofing material, our team is ready to get to work. We remove any rotted or damaged areas of your roof while ensuring the structural stability of its beams. After the job is complete, we'll ensure the area is cleaned up and answer any questions you may have. Our team of experienced roofers is fully licensed and insured and has an excellent reputation in the Santa Cruz County area.
Our Trusted Team Is Ready to Replace Your Roof
You can count on Knox Roofing for affordable and reliable roof installations and repairs in the Monterey Bay Area. Our roof installation team has the experience and expertise you can trust. Protect your home or business and rest easy for many years with a brand-new roof. Contact our team today to learn more or get your free estimate.
Schedule Your Free Roofing Estimate