Skip to Content
Concrete Roof Tiles Installation in Santa Cruz & Monterey Counties
Let Knox Roofing Handle Your Concrete Roof Tile Installation
At Knox Roofing in Santa Cruz County, California, we provide several types of roofing, including concrete tile roofing. This durable and affordable roofing material offers many benefits, and it holds up extremely well to rain, wind, and other harsh conditions. The interlocking tiles do exceptionally well at keeping water out. Concrete tile roofing also is a good insulator, requires little maintenance, and comes in many colors. It's an extremely versatile roofing material that can add appeal and protection to your roof.
If you're considering concrete tile roofing, contact Knox Roofing to request a free estimate. Our award-winning team of professionals has extensive experience with all types of roofing, and we know how to properly install concrete tile roofing on your business or home. When you're ready for new roofing, our team of skilled specialists can complete the job efficiently and courteously.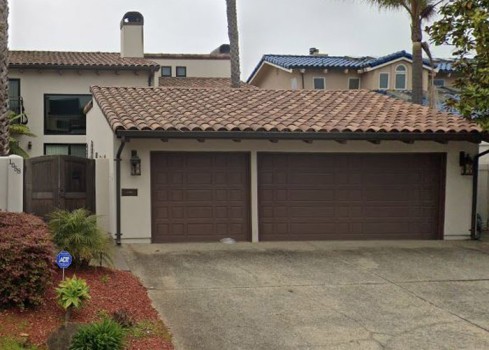 What Is Concrete Tile?
Concrete tiles are made from a mix of cement, sand, and water, which is pressed into a mold to form the shape of the tile. They can be colored with a paint-like application, and the material lasts for 50 to 60 years. It's important to take into account the fact that concrete tiles are heavier than other types of roofing, which places more load on the structure.
Does Your Concrete Tile Roof Need Repair or Replacement?
While concrete tile roofs are very durable, they can suffer damage or become worn out due to age. In some cases, the first sign that your concrete tiles roof needs replacing or repair may be leaks—a sure sign that your roof needs attention. You may also notice loose, missing, or cracked tiles. If your roof is older, you may want to have it inspected to determine if it's time for repair or replacement.
If you have concerns about your roof, contact Knox Roofing in Santa Cruz County to schedule a free estimate. Our experienced team will inspect your roof's condition and give you an honest appraisal of what needs to be done.
Benefits of Concrete Roof Tiles
Concrete tiles are versatile, long-lasting, and virtually maintenance free. The tiles are available in a flat, low, or high profile shape. Surfaces can be smooth or textured, and the edges can be uniform or random. They can mimic the look of clay tiles, slate, stone, and even wood shake roofing. Their interlocking design provides excellent protection against water, and their durable construction makes them less likely to suffer damage from wind or other weather conditions. Best of all, concrete roof tiles are very affordable.
Installing Concrete Roof Tiles
While concrete roof tiles are known for their ease of installation, using a professional company for the installation is recommended. Costs vary, but in general range from about $10,000 to $30,000. The process of installing concrete roof tiles isn't really a good DIY project. You need an expert to ensure the work is done properly to guard against leaks and other problems that can arise from incorrect concrete roof tile installation.
Why Choose Knox Roofing?
We've been a leader in residential and commercial roofing for more than 40 years. Our company consistently receives accolades and awards for its services, and we're members of several professional organizations, including the National Roofing Contractors Association (NRCA) and the Monterey Bay Roofing Contractors Association, among others. We take pride in providing top-quality work and superior customer service.
Contact Knox Roofing
If you have concerns about your concrete tile roof, or if you're in the market for a new roof, call Knox Roofing for details on our services. We only use proven and tested materials to ensure the jobs we complete are done to the highest standards, and our experienced team can be relied upon to provide the highest quality workmanship. Contact us today to request a free estimate on repairing or replacing your concrete tile roof.
Schedule Your Free Roofing Estimate