Skip to Content
Concrete Tile Roofing in Santa Cruz County
Professional Concrete Tile Installers in Santa Cruz, CA
Knox Roofing proudly offers a wide variety of roofing options, including concrete tile for home and business owners in Santa Cruz, CA. Concrete tiles are an excellent choice, as they offer an attractive aesthetic and are affordable. Concrete tile roofing is also a good insulator and keeps rainwater away. While you can choose from clay, metal, and composite tiles as well, concrete tile remains the most popular option. Find out more about the benefits of concrete tile roofs and get in touch with our experienced team to get your free roofing estimate.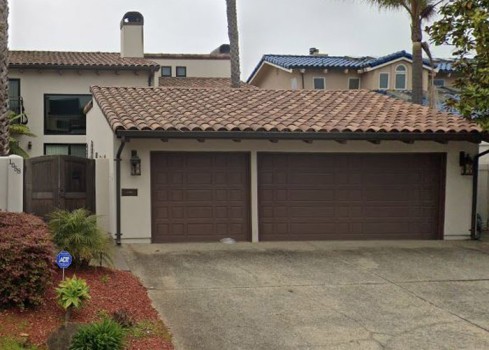 What Makes Concrete Tile a Great Choice?
Concrete tiles are made up of a mixture of cement, sand, and water. The tiles may be finished with a material similar to paint. One benefit of concrete tiles is that they have additional water locks or interlocking ribs to keep water out. Concrete tiles are available in a flat, low, or high profile. They can replicate the look of traditional clay tiles, slate, stone, and wood shake roofing. Concrete tiles can be smooth or textured, and their edges can be uniform or ragged. These tiles are more affordable than their clay counterparts. On average, concrete tiles last 50 to 60 years. These tiles are durable and are less likely to break during a storm or underfoot when compared to clay.
Contact Our Concrete Tile Experts
If you need a new roof for your home or business in the Monterey Bay Area, we encourage you to contact our team of experienced and professional installers. We can help you decide whether concrete tile is best for your residential or commercial building. Knox Roofing also installs composition shingles, clay tiles, metal roofs, synthetic slate, wood shake, and flat-top roofs as well as gutter systems. We're here for you when you need any type of roof repair or installation in Santa Cruz County. Reach out to us today to get your free roofing estimate.
Schedule Your Free Roofing Estimate