Skip to Content
Roof Repair in Santa Cruz & Monterey Counties
Expert Roof Repair Services in Santa Cruz, CA
Knox Roofing is proud to provide Santa Cruz, CA home and business owners with quality roofing installations, repairs, and maintenance. Our team of licensed and insured roofing professionals are ready to diagnose and resolve any roofing issue you might be facing. Our comprehensive roofing services are affordably priced because we know you can't always budget for emergencies. Don't let your damaged roof lower your home's value or increase your liability. Get in touch with our roofing professionals today to get a free quote or schedule service.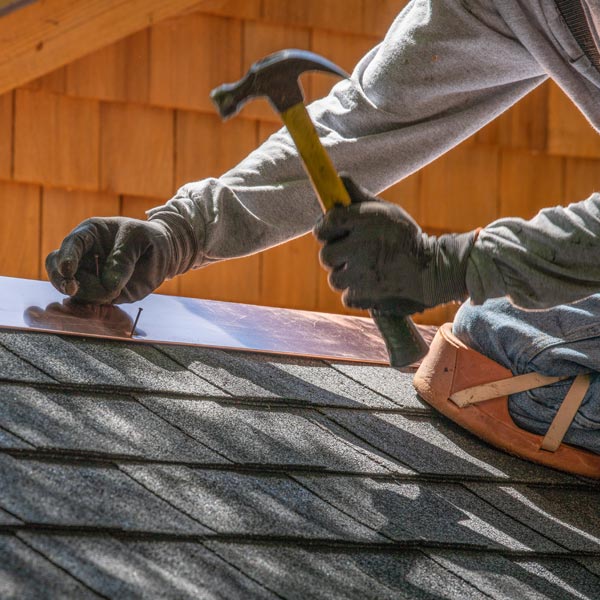 Comprehensive Roofing Services in Santa Cruz County
Our experienced roofers offer complete roofing repair services throughout Santa Cruz County and the Monterey Bay Area, including:
Custom flashing fabrication and installation
Roof coatings and preventative maintenance
Roof inspection reports for buying or selling a home
How to Know When You Need Roof Repair
While there are some obvious signs that your roof needs repair, others are less noticeable. You likely made a significant investment in your home, so be sure to take care of your roof. Storms are often your roof's worst enemy, as wind, rain, and snow can cause damage that gets worse over time. The team at Knox Roofing is experienced in diagnosing and resolving any roofing issues you have. We'll thoroughly inspect your roof, provide you an accurate estimate, and make sure you're completely satisfied with our work. Our team recommends a roof maintenance check each spring due to the more favorable weather conditions. Don't let a small roofing problem develop into a significant issue. Some signs you need roof repair include:
Leaks in your attic
Water stains in your ceiling
Curled or cracked shingles
Increasing energy bills
Blistering interior paint
Our Thorough Roofing Repair Process
Our proven roofing repair process always starts with a thorough roof inspection. Our experts will check for damage to your roof's tiles and shingles as well as any structural faults allowing moisture into your home or commercial building. We then provide you with an accurate estimate for the required roof repair or replacement. Next, we perform appropriate repairs, including removing damaged or rotted areas and replacing them with improved tiles, compounds, sealing holes, and cleaning up of the area. No job is complete until you are completely satisfied with the work we've done.
Trust Knox Roofing for Expert Roofing Repair
Knox Roofing is proud to serve Santa Cruz and the Monterey Bay Area. We deliver peace of mind. You can count on us. Our affordable roofing options will keep your home protected without breaking the bank. We encourage you to reach out to us with any questions or to schedule a roof evaluation.
Schedule Your Free Roofing Estimate