Skip to Content
Rain Gutter Systems in Santa Cruz & Monterey Counties
Rain Gutter Installations in Santa Cruz, CA
Knox Roofing excels at roofing repairs and replacements, but that's not all we do. Our team also specializes in professional gutter installations. Rain gutters redirect water away from your home and its foundation. Quality gutters can protect your home from the elements and prevent damage from occurring. Our gutter installation experts can install new gutters if your home doesn't have any. them or your existing gutters are old and ineffective. We offer gutters in a variety of styles, materials, sizes, and colors. Our rain gutters can be made from aluminum, copper, or steel. Aluminum is the most popular option for home and business owners in Santa Cruz, CA because it's lightweight, corrosion-resistant, and affordable. Get in touch with us to learn more about all your gutter installation options and to get your free estimate.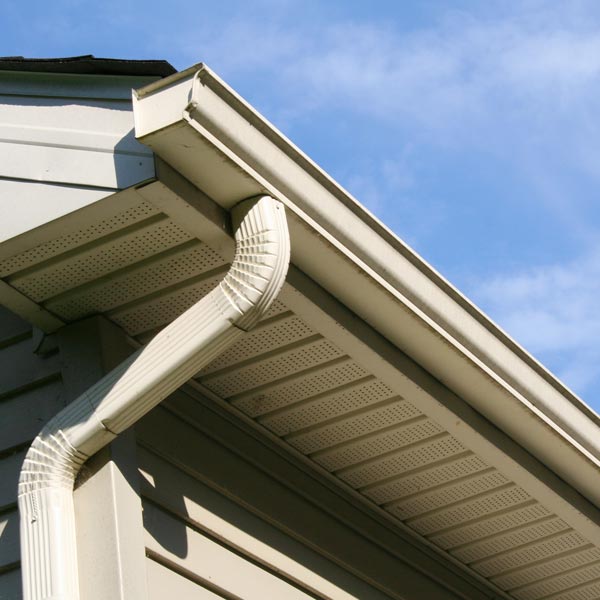 Protect Your Home with Quality Rain Gutters
With all the rain in Santa Cruz County, you need to take steps to protect your home from wood rot and divert the water away from it. Rainwater can damage your house over time if you don't have effective gutters in place. Rainwater can run down your home, causing wood rot and severe erosion to the ground and landscaping. With rain gutters, you can choose where you want rainwater to run or collect. The experienced rain gutter installers at Knox Roofing are trained and certified to ensure professional installation at your home or business.
Comprehensive Roofing Services from Knox Roofing
While we're adept at installing gutters for your residential or commercial property, we've made our name by repairing and replacing roofs in the Monterey Bar Area. While we're installing your new gutter system, let us to inspect your roof for damage. Finding roofing problems early can save you money and hassle down the line. Contact our roofing experts today to learn more or get your free gutter installation estimate.
Schedule Your Free Roofing Estimate