Skip to Content
Low Slope Roofing in Santa Cruz & Monterey County
Dive into the World of Low Slope Roofing
Welcome to Knox Roofing, where low slope roofing is our specialty. As the leading provider of low slope roofing systems in Santa Cruz and Monterey County, we proudly offer top-notch solutions designed for both residential and commercial properties. With years of hands-on experience and a team of skilled professionals, our commitment to durable, long-lasting low slope roofing shines through in every project we undertake.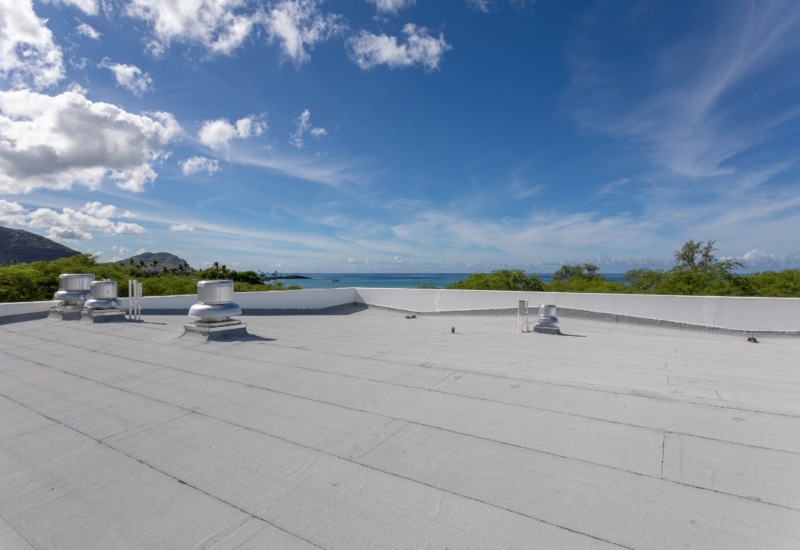 Superior, Client-Centric Low-Slope Roofing Services
Our mission at Knox Roofing is to provide high-rated, customer-focused roofing services. We believe that every property owner has unique needs. Hence, we offer an array of low slope commercial roofing or low slope residential roofing options that are flexible and customized. Here's what our client-centric approach entails:
Comprehensive Consultation – Our team spends quality time understanding your specific requirements, analyzing the current state of your roof, and recommending the best low slope roofing solutions accordingly.
Customized Solutions – We design and implement roofing systems based on your preferences, ensuring a perfect match for your property's aesthetics and functionality.
Professional Installation – We provide proficient installation, with our team of experts working diligently to ensure flawless setup of your low slope roofing systems.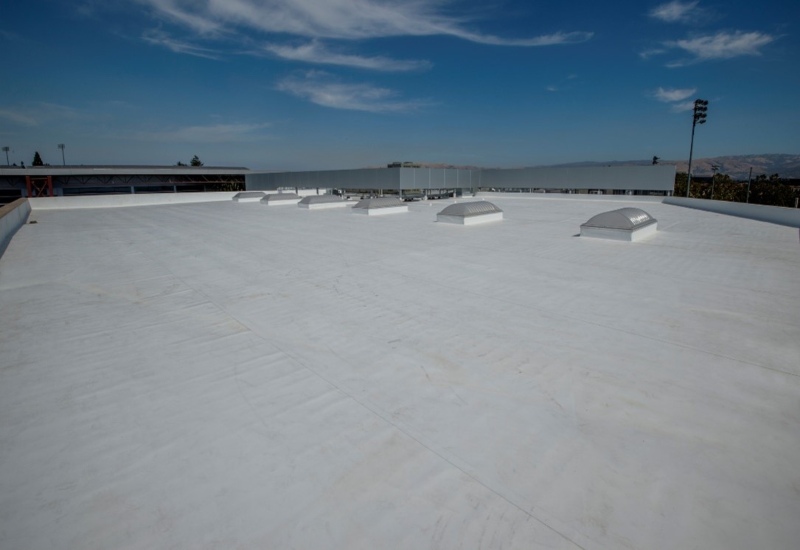 Expert Low Slope Roofing Repair & Replacement Services
When it's about repair or replacement, trust the experts. We provide professional low slope roofing repair and replacement services to keep your home or commercial property safe and secure. Our process is simple, efficient, and thorough:
Accurate Assessment – Our team conducts a comprehensive roof inspection to identify any existing or potential issues accurately.
Thorough Repairs – From minor fixes to major repairs, we ensure your roof is back to its optimal condition.
Skillful Replacement – If a replacement is the best course of action, we'll handle the task skillfully, ensuring a seamless transition from your old roof to the new one.
Identifying When a New Roof Is Required
Many factors, including the original installation and the materials used, can influence a roof's lifespan. Here are some signs that you may need a new roof:
Leaks and Water Damage – Check for signs of water intrusion, such as leaks or water stains on ceilings and walls.
Sagging Roof – A sagging or drooping roof might indicate serious structural issues that need immediate attention.
Age of the Roof – Most roofs have a lifespan of 20-30 years, depending on the materials used. If your roof is nearing this age, it might be time to consider a replacement.
The Longevity of Your Roof Relies on Your Contractor
Choosing the right contractor has a direct impact on the longevity of your roof. As a trusted name for low slope commercial roofing and residential projects, we at Knox Roofing guarantee that when you choose us, you choose a future of security, durability, and peace of mind.
A Brief Overview of Our Diverse Services
While we are masters of low slope roofing installation, we also offer a wide range of other services to cater to your diverse roofing needs:
High-Slope Roofing – We provide robust solutions for properties with steep roofs, ensuring all your roofing needs are met under one roof.
Roof Maintenance – We offer routine check-ups and maintenance services to prolong your roof's lifespan and maintain its quality.
Emergency Roof Repair – Our dedicated team is available round the clock for any urgent repairs or emergencies.
Choosing Knox Roofing for Your Low Slope Roofing Needs
The decision to entrust us with your low slope roofing needs comes with several benefits. With Knox Roofing, you're investing not just in service but in quality, expertise, and assurance. Here's why Knox Roofing should be your top choice:
Extensive Experience – We bring years of professional experience to every project, ensuring top-quality results.
Quality Materials – We don't compromise on materials. We use only top-tier, durable roofing materials in all our installations.
Excellent Customer Service – We emphasize customer satisfaction, providing responsive and friendly service from the first consultation to project completion.
Reach Out to Us Today
For Santa Cruz or Monterey County residents, your search for a reliable partner for your commercial or residential low slope roofing solutions ends with Knox Roofing. Contact us today to get started on creating a secure, durable roof for your property.
Schedule Your Free Roofing Estimate