Skip to Content
Wood Shake Roofs in Santa Cruz & Monterey Counties
Knox Roofing Offers Wood Shake Roof Installation
Wood shake roofs provide a distinctive look for your home or business. The look of a traditional wooden roof adds a touch of rustic style that will set your building apart from neighboring structures. Knox Roofing in Santa Cruz County, California, installs wood shake shingle roofs made from durable, weather-resistant cedar. This style of roofing is known for superior insulation capabilities that can increase a home's energy efficiency, among other benefits. The attractive, long-lasting shingles stand up to harsh conditions, including UV rays, moisture, and pests. For many people, however, there's simply nothing that compares to the attractiveness of a wood shake roof.
Our team of trained professionals has years of experience with wood shake roofing. When you work with Knox Roofing, you can depend on friendly service from qualified tradespeople. Contact us today to learn more about wood shake roofs or any of our other services.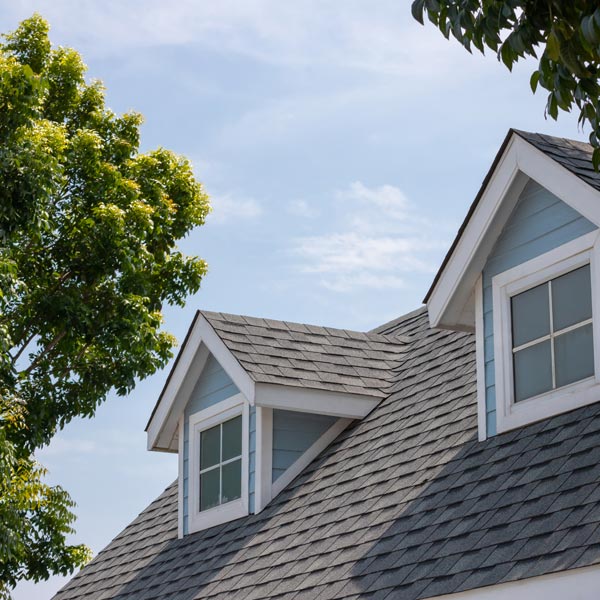 What Is a Wood Shake Roof?
A wood shake roof is constructed with individual pieces of rectangular-shaped wooden roofing material. At Knox Roofing, we use wood shakes made with cedar. The pieces are applied in an overlapping pattern to protect against water intrusion and other damage. Most wood shake roofs last around 20 years, and regular maintenance is required to maintain the appearance and integrity of wood shake roofs. Without routine upkeep, the shakes can split and eventually expose the underlayer to the elements.
The Different Types of Wood Shake Roofing
Wood shakes and shingles can both be used in roofing. Shakes are thicker than shingles and are often uneven in a rough-cut manner. Shingles are uniform in size and are smooth on both sides and slightly tapered. Wood shake roofing can be made from several different varieties of wood, but cedar shakes and shingles are especially durable.
If you have questions about shakes or shingles, contact us to talk with one of our friendly team members. We can help get you answers, and we can schedule a free roofing estimate.
Edge and Flat Grain Wood Shake Roofing
The two types of wood shake roofing are edge and flat grain. Grain refers to the way the wood fibers appear and which direction those fibers run. Edge grain is the preferred choice for a stable shake that doesn't move in response to changes in moisture. It's also known as vertical grain, rift sawn, quarter sawn, or radial grain. Flat grain is also called flat sawn, plain sawn, slab sawn, or tangential grain. Flat grain shakes may be more prone to curling.
When you're looking into a shake wood roof, give the team at Knox Roofing a call. We can advise you on the pros and cons of wood shake, wood shingles, or any other type of roofing.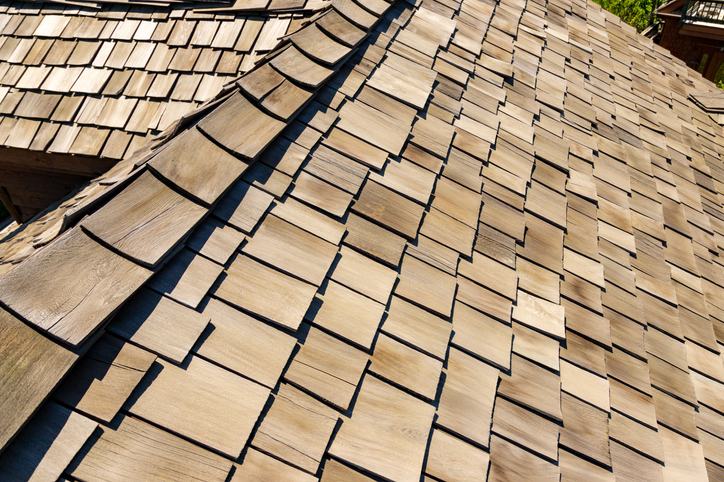 The Benefits of Wood Shake Roofing
For many, the primary benefit of a wood shake roof is the aesthetic appeal. Beyond its appealing look, wood shake roofing also provides superior insulation for your home or office. Cedar shakes and shingles are also capable of withstanding UV damage, moisture, pests, and even wind. It's a strong roofing material that will keep its shape and last for years.
Wood Shake Roof Installation Services
The trained professionals at Knox Roofing have years of experience installing wood shake roofs. Our team is licensed and insured, and professional and courteous. When you hire us to do your installation, you can rely on our trained tradespeople to complete the job efficiently and expertly.
Why Choose Knox Roofing for Your Wood Shake Roof?
Knox Roofing has decades of experience installing wood shake roofs in Santa Cruz County. We're a company dedicated to roofing, so every person you work with at Knox Roofing knows the business inside and out. Roofing isn't just a department or a section of our company—it's what we do every day.
Contact Knox Roofing
When you need a wood shake roof replaced or repaired, contact the team at Knox Roofing. We have the expertise and skill to work on any type of roof, from wood shake to clay tile. You can depend on us for comprehensive roofing services and friendly customer service. Contact us today for a free estimate!
Schedule Your Free Roofing Estimate