Skip to Content
Wood Shake Roof in Sant Cruz County
Wood Shake Roofing Installation
If you want to enjoy the classic beauty of a wooden roof, trust the team of experienced roofers at Knox Roofing to install a wood shake roof for your home or business in Santa Cruz, CA. Wood shakes are wooden shingles, and this roofing option is made from long-lasting and weather-resistant cedar for a rustic look. Not all wood shakes are equal. The angle of the grain is an important consideration when it comes to wood shakes. The three primary grain exposures are edge grain, flat grain, and slash grain. Keep reading to learn about the differences between edge and flat grain wood shake roofing, and then get in touch with us for your free roofing estimate.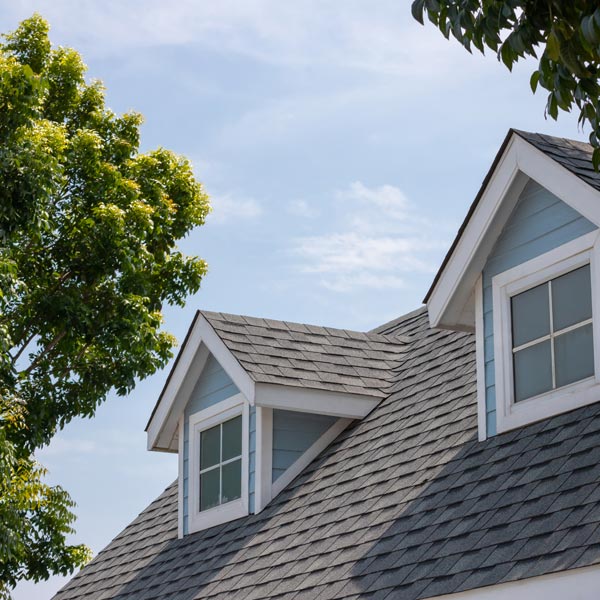 Edge and Flat Grain Wood Shake Roofing
Once you've decided you want to go with a wood shake roof, it's now time to choose between edge and flat grain. These terms refer to the orientation of the tree's annular growth rings. Edge grain may also be referred to as vertical grain, rift sawn, quarter sawn, or radial grain. Edge grain is the better choice for resisting movement during changes in moisture. Flat grain is also known as flat sawn, plain sawn, slab sawn, or tangential grain. These shingles can curl more than other wood species. The team at Knox Roofing will help you determine which type of wood shake roof is best for your home.
Why Choose Wood Shake Roofing?
With so many roofing options available to you, you may be wondering why wood shake is the best choice. Wood shake roofs offer superior insulation. Wood is a natural insulator and can increase your home's energy efficiency. Wood shake shingles resist the elements, the sun's harsh UV rays, moisture, pests, and wind. Wood shakes are strong and can hold up to the humid conditions of the Monterey Bay Area. Wood shake roofs are arguably the most attractive type of roofing you can opt for. If you're considering a wood shake roof for your home or business, trust the expert installers at Knox Roofing. We encourage you to get in touch with us today for a free estimate.
Schedule Your Free Roofing Estimate