Skip to Content
Residential Roofing Services in Santa Cruz & Monterey Counties
Knox Roofing's Residential Roofing Services
Knox Roofing provides premier residential roofing services throughout Santa Cruz County and Monterey County. For over 40 years, Knox Roofing has been the leader in residential roofing installation and repair services. We provide free estimates on your project and have available financing through Wells Fargo and Renovate America's HERO program. We're committed to providing the highest quality services and roofing systems. Our skilled roofing craftsmen install long-lasting roofs to protect and enhance the look of your home. We offer a wide selection of roofing styles, colors, and manufacturers. Contact us to get a quote today!
Types of Residential Roofs
We can repair or install almost any type of roof, including: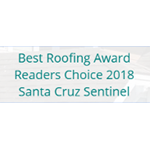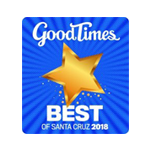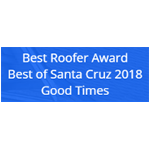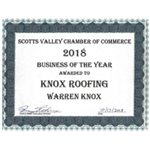 Comprehensive Residential Roofing Services
Knox Roofing's comprehensive roofing services include:
Roofing Installation –We ensure your new room complements your home's design. We install roofs with asphalt shingles, roll roofing, and rubber roofing.
Roof Replacement –If your roof is damaged beyond restoration, we will replace it. Our roofing contractors evaluate the condition of your roof and make our recommendations about necessary replacement or repair needs.
Roof Snow Removal –We offer snow removal services to relieve your roof of heavy mounds of snow. We'll protect your home from moisture damage and structural issues.
Gutter Installation –New gutters help protect your home from pooling water and moisture damage.
Why Choose Knox Roofing?
Our expert team at Knox Roofing is proud to offer exemplary residential roofing services. We specialize in all types of home improvement needs. Our team ensures the job is done right the first time with durable and high-quality products. We offer free residential roofing estimates and financing options. Some of our many accolades include GAF MasterElite Contractor, the Owners Corning Corporation "Preferred Contractor" Award, the Duro-Last Roofing Inc. Admirals Club, "Select Roof" Awards, and more.
Schedule Your Free Roofing Estimate