Skip to Content
Solar Roofing GAF Timberline Roofing Services in Santa Cruz & Monterey Counties
Your Choice Roofing Company for Over 30 Years
Knox Roofing is one of the most experienced and reliable roofing companies in the Santa Cruz County area. Our professional roofers have been serving this area for over 30 years. You can depend on us for any roofing need you have. Whether it's a new installation, repair, restoration, or upgrade, we have the experience and technology to get the job done.
Benefits of Installing Solar Panels
There are many benefits of installing solar panels and roofing in your home or business including: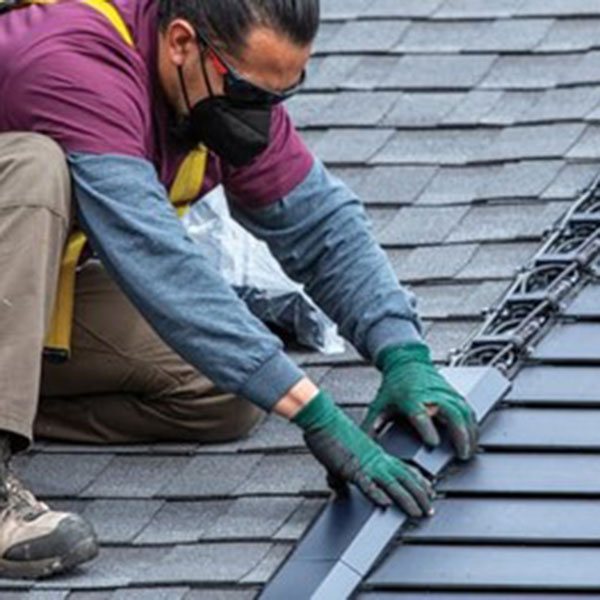 Reduce Energy Bills: You will notice a great difference in your energy bills after installing solar panel roofing. Harnessing the sun's energy is incredibly resourceful and pays off very quickly. In fact, not only are you going to save money, but you can give your unused power to the grid if your solar powered roofing provides more power than you need.
Improve the Environment: In addition to saving, money, solar power roofing can help save the planet. Solar-power is the cleanest energy available. When you replace your current energy usage, which is most likely powered by fossil fuel, with solar power the environment profits greatly. It reduces hazardous pollutants going into the environment and reduces your carbon footprint.
Aesthetic Design: Modern solar panel roofing shingles are extremely elegant and cohesive looking which gives your home or business a cleaner look. These integrated solar panels are installed directly on your roof's tiles which means that essentially, your home isn't going to look different on the outside. You most likely won't even see the solar roofing panels from the ground because of how low-profile they are.
Increased Home Value: Unsurprisingly, solar panel roofing can make you even more money in the future. As solar power energy has become the innovation it is today, many homebuyers value solar energy in potential homes. That means with simple solar roofing installation you are raising the value of your home.
Residential & Commercial Services
Our experts at Knox Roofing provide solar roofing for residential properties. This means that your home can save you money while reducing your carbon footprint. If you are interested in reaping the benefits of solar powered roofing options, contact us today.
Choose a Product Profile
Once you've decided that solar roofing is the right upgrade for you, you'll decide on your product profile. At Knox Roofing we offer the following profiles:
Solar Panels: These traditional solar solutions are effective and affordable.
Solar Roofing Shingles: These solar roofing shingles are part of your roofing system, so they are low-profile and provide energy and shelter for your property.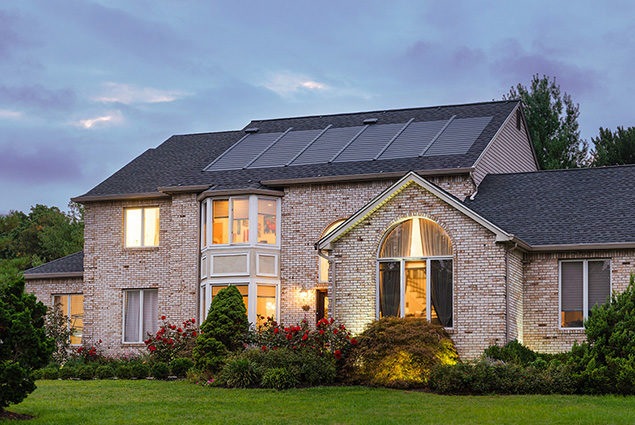 Timberline Solar Shingles
Knox Roofing offers the Santa Cruz County area the best and most modern solar power options. That is why we offer GAF Timberline Solar Shingles. Timberline uses singles instead of heavy rack-mounted panels that need to be drilled into roofs that puncture the membrane. In many cases, these holes are not covered by roof warranties. Timberline shingles are top of the line water-resistant, durable and can endure up to 130 mph winds.
Timberline Solar shingles are visually appealing because, unlike traditional solar panels, they blend in with standard roof singles, so they are aesthetically pleasing. They are rugged, durable, and can be installed with a nail gun. Contact us to find out more about GAF Timberline Solar Shingles.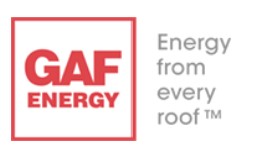 Our Process
When you contact our team at Knox Roofing you can expect excellent service and top-quality results. The process of transforming your roof into a solar-powered roof involves three simple steps. Those steps are:
First, you request a solar estimate. In this estimate, you will discuss with our professionals your exact needs and your budget. We in turn will provide you with an estimate for how much it will cost depending on your home and profile selection and any other information you need.
Second, we will provide you with the best deal in the county. We offer many options such as 0% financing and information about state and federal rebate programs to save you the most money possible.
Lastly, we will install your new solar roofing. After scheduling an appointment that works in your time schedule, we will install your roofing efficiently and quickly.
Why Choose Us?
When you choose Knox Roofing, you are choosing a team that is dedicated and passionate about your satisfaction. Our goal is to provide you with the roofing and solar powered options that you desire. Many people in the Santa Cruz and Monterey County communities have chosen us to provide them with their roofing needs because of our free estimates, solar financing options, incredible service, customized designs, quick impact, and quality products.
In addition to solar power roofing options, we also provide residential and commercial roofing services. Contact us today to learn more or call us for more information today!
Schedule Your Free Roofing Estimate