Skip to Content
Metal Roofing in Santa Cruz County
Professional Metal Roof Installations
You have options for replacing the roof on your home or business, and metal roofing is certainly worth considering. The expert roofing installers at Knox Roofing install metal roofing for residential and commercial buildings in Santa Cruz, CA. Homeowners in the Monterey Bay Area are choosing metal roofs more often than ever before. Find out why metal is an excellent roofing option and get in touch with our team today for your free estimate.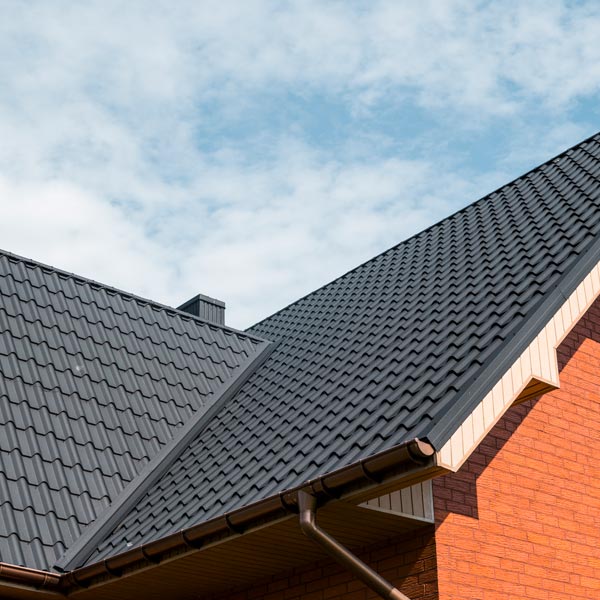 Metal Roofs Come with Endless Options
Metal roofs aren't all the same. Knox Roofing offers a wide variety of metal roofing options. All our metal roofs are built to last, and we offer some of the best brands in the industry. Our roofing experts would be happy to help you choose the perfect type of metal roof for your home or business, with options such as:
Aluminum Roofs
Copper Roofing
Metal Slate Roofs
Corrugated Metal Roofs
Steel Roofs
Tin Roofing
Standing Seam Metal Roofs
And More
The Benefits of Metal Roofing for Your Home or Business
We understand that some homeowners have an outdated view of metal roofing. Metal roofs have come a long way and offer several advantages for your home or business, including:
Lightweight & Durable
It may seem counterintuitive, but metal roofing is lighter than other roofing materials. Metal roofs are durable and can last up to 80 years.
Fits Any Aesthetic
We can design your metal roof to look any way you want. Metal roofing can fit any home style, including modern and traditional. Metal roofs can replicate the look of slate or cedar and are available in multiple colors.
Fire-Resistant
We install metal roofs that have a UL Class A fire rating, protecting them from fires in California.
Environmentally-Friendly
Some metal roofs are made from recycled materials, and once your roof is replaced, it can be 100% recycled.
Cost-Saving
Our energy-efficient metal roofs will save you money on monthly energy bills. Metal roofs can also increase your property value if you decide to sell.
Expert Metal Roof Installers in the Monterey Bay Area
Now that you know about the advantages of metal roofs, we'd love to help you make sure it's the best option for your home or business. There are some myths about metal roofing, including that these roofs make too much noise when it rains or are more likely to attract lightning strikes. These are not true, and neither is the myth that metal roofs are too expensive. Our team would be happy to discuss your options with you and provide you with a free roofing estimate.
Schedule Your Free Roofing Estimate