Skip to Content
Synthetic Slate Roofing in Santa Cruz County
Synthetic Slate Roofing in Santa Cruz, CA
If you need a new roof for your home in Santa Cruz, CA, synthetic slate should be at the top of your list of roofing material options. Knox Roofing installs beautiful and durable synthetic slate roofs. These roofs are inspired by the natural beauty of slate roof shingles and can enhance your home's appearance. It protects homes against the elements while increasing their value. Synthetic slate shingles are virtually maintenance-free and are available in a variety of colors and textures. Perhaps best of all, they're a very affordable roofing option. We encourage you to learn more about synthetic slate roofing and its benefits and then get in touch with our team for a free estimate.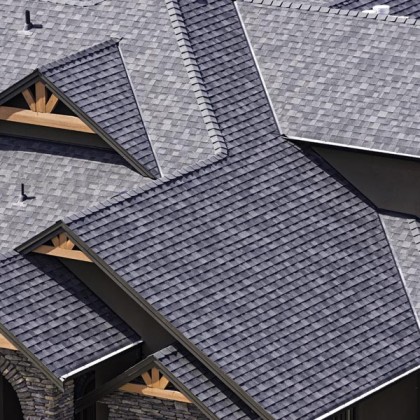 The Benefits of Synthetic Slate Roofing
For beauty's sake, it doesn't get much better than authentic slate shingles. However, they come with a high cost. Synthetic slate roofing offers the beauty of genuine slate along with many other benefits, all at an affordable price. Here are some of the many benefits that synthetic slate roofing has to offer:
A green choice, as all types of synthetic slate roofing can be recycled
More durable than authentic slate
Built with impact modifiers to withstand storm damage
Easier and more affordable to transport and install compared to authentic slate
Synthetic slate roofs can last for up to 100 years
Lighter than all asphalt shingles and only a fraction of the weight of authentic slate
Comprehensive Residential & Commercial Roofing Solutions
The team of experienced roofers at Knox Roofing excels in installing synthetic slate roofs for your home or business in the Monterey Bay Area. We also offer several other roofing options, including composition shingles, clay tile, metal roofs, wood shake, concrete tile, and flat-top roofs. We would be happy to discuss your roofing needs with you and help you determine your best option. Get in touch with us today to learn more or get your free estimate.
Schedule Your Free Roofing Estimate